The Ottawa Dental Society is a voluntary professional organization representing the dentists of the Ottawa Region. It is dedicated to the highest ethical standards, involvement in the community, the promotion of exemplary oral health care, and attainment of optimal health for the people of the Ottawa Region.
Our Mission Statement:
The Ottawa Dental Society is a non-profit component society of the Ontario Dental Association whose mission statement is defined as "the trusted and valued organization serving the evolving needs of member dentists, dedicated to promoting ethical and professional excellence in dentistry for our community".
Website Vision Statement:
The objective of the Ottawa Dental Society (ODS) website is to be a valuable dental resource for both the general public and members of the ODS. The website's simple interface allows users to easily navigate through content to access pertinent and targeted information.
Purpose of the Website:
For the general public, the ODS website serves as an excellent educational resource for information regarding general clinical dentistry and will keep the online exposure of the ODS visible within the community. The website maintains up-to-date contact information for member dentists and the telephone number for dental emergency services is clearly visible on the website.
For member dentists, the ODS website provides a platform by which they can access their individual member portfolios, register for events, renew their ODS membership, and locate information about upcoming community events and continuing education opportunities.
2023-2024 Executive:
President:          Dr. Martin Lin
Vice-President: Dr. Neera Singal
Treasurer:          Dr. Sherif Elsaraj
Secretary:          Dr. Marcel Chbat
Past-President: Dr. Tanya Bracanovich
Staff:
Executive Administrator:  Carleigh Vucetic
Administrative Assistant:  Catherine Fyfe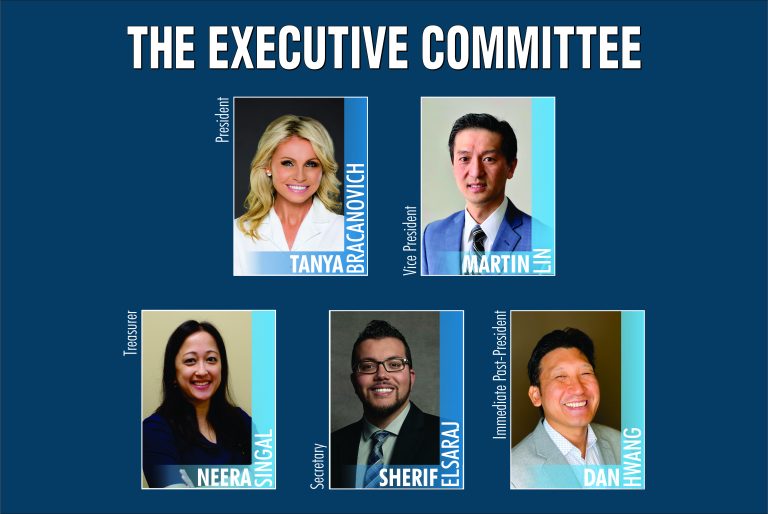 Membership with the Ottawa Dental Society provides Ottawa area dentists with benefits and opportunities relevant to their practices and toward developing a sense of community and advocacy.  Continuing education courses, social gatherings and public outreach through volunteering at some of the yearly venues, are some of the key resources offered to members. The Ottawa Dental Society gives members access to The Capital Examiner magazine which is published quarterly to keep members up-to-date on local and provincial issues.
*Membership: June 1 to May 31